Jose Pardo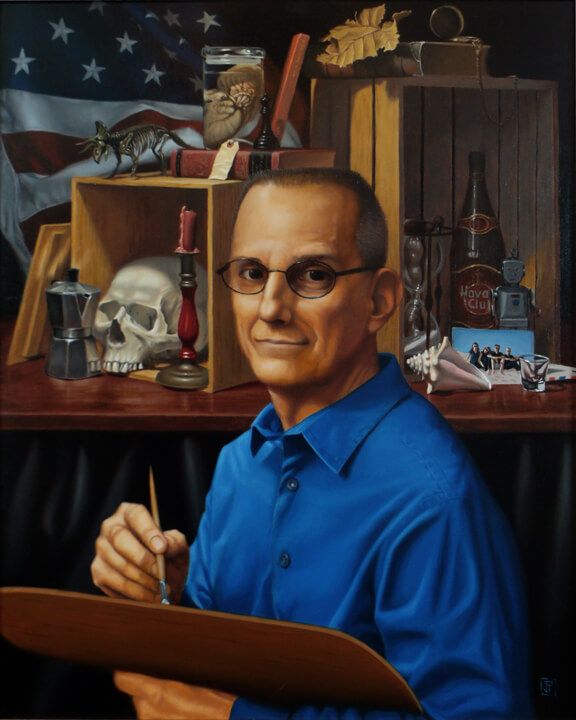 I was born in 1964 in Habana Cuba and migrated to Spain at the age of 5 with my mother and grandmother. I spent two years in the outskirts of Madrid learning to play futbol, and trying at times unsuccessfully, to stay out of trouble. When we arrived in the New York, I was overwhelmed at the enormous size of the cars and skyscrapers. As a child I loved to travel into Manhattan with my grandfather to purchase fabrics for his custom tailor business, all the while hoping to catch a glimpse of Spiderman swinging between the buildings.
I have to credit my High School art teacher, Thomas Carcich with giving me my foundation in art and being instrumental in guiding me to study art in college. After receiving a BFA from Jersey City State College (now New Jersey City University) in 1988, I worked in several business to business advertising agencies in New Jersey as an artist before marrying and moving to Orlando Florida to start a family with my wife in 1992. In Orlando I have worked as an artist for Disney, Scholastic, and Universal among others.
After an unintentional hiatus of over 20 years, I returned to oil painting in 2012. Wanting to give my mother a more unique Birthday present than in recent years, I decided to do a small oil painting for her. Delighted at how much I enjoyed the process, I was more than a little dismayed at how much I had forgotten! I immediately set out to improve my skill with oils. I know I can never reach my ever advancing and evolving goals, but I strive to make progress with every painting. I still live and paint in Orlando with my wonderfully supportive wife, two amazing children, and three very mischievous cats.